Good morning everyone! Following a current trend that's going on, I thought I'd wrap up the year with 1) A roundup of my reading challenge books (scheduled for tomorrow) and 2) A list of my favorite books that I read in 2016, with a bit about what really made them shine. These aren't necessarily all books
released
in 2016 (though some of them are), just the ones I
read
in 2016.
Born a Crime - Trevor Noah
The review for this is scheduled for early next week but I read it earlier in December. Noah takes his charming, funny style and turns it on a childhood and young adulthood spent in South Africa in apartheid and its wake, shining a light on racial relations and how they've shaped his life and divided the nation of his birth even after apartheid's fall.
In this first of the prequel series to Quinn's flagship Bridgerton series, Sybilla "Billie" Bridgeton falls in love with her neighbor, which she always assumed would happen...just that it's the wrong brother! This was light and fun, and it has the feel of a slow burn even though the actual time table for the book isn't that long. It's also set during the time of the American Revolution (though still in Britain) which is unusual for Quinn.
A stunning fantasy that deals with interlocking worlds and travelling between them. Schwab's writing style, along with her two main characters Kell and Lila, was fantastic. Kell is a prince by adoption but also the most powerful sorcerer of his world, matched only by one from the menacing White London, and Lila (from our own Grey London) is a thief who dreams of being a pirate. And then there's Black London, thought to be dead and gone but looming its destructive powers over everything...
This is one of my favorite fantasy books. It follows Tilja, a young girl who leaves her secluded valley in an attempt to restore the magic that keeps her home protected. It features a world that seems rich and well-built without any info-dumping sessions by the author and a heroine who I think could appeal to readers of almost any age, and of course a wonderful sense of magic even in a world where magic is forbidden to most people.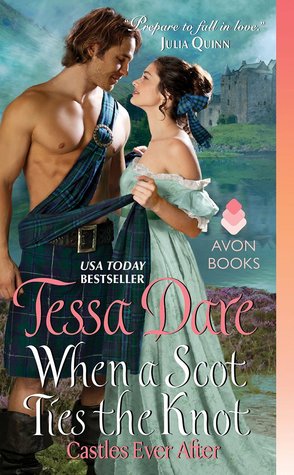 The third book in Dare's Castles Ever After series, this is the story of Maddie, a young woman with a sever case of social anxiety who invents a fiance (with her aunt's help, kind of) so that she won't have to go out and have a Season. Maddie writes Captain Logan MacKenzie tons of letters to bulk up her story...and then finds him turning up on her doorstep years later. Oops. The two have such a grudging romance, but it's charming, and actually made me much more open to Scottish romances in general, as they are a subcategory I typically avoid like the plague. (All the lairds and bairns and lasses, oi.)
The second book in its series, this goes far above and beyond the first. Feyre, our heroine, finds that her fairy tale romance has suddenly turned toxic, and wants nothing more to escape...something that the hawtt Rhysand, High Lord of the Night Court, is more than willing to help her do. It's a slow burn romance, giving Feyre time to recover from her heartbreak and move on while still building the attraction between her and Rhysand, and all the while further developing the world and the menace that could destroy it.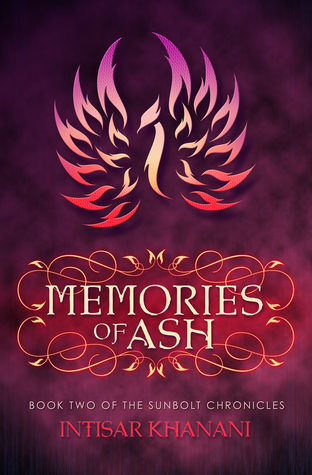 My favorite indie author does it again, with a stunning fantasy that follows up on her book Sunbolt. Dealing with amnesia, Hitomi's life is disrupted once again when her mentor is arrested. Following to save her, Hitomi finds herself on the run through lands infested with monsters, befriended by a phoenix, and finally in the city that could be her doom. Khanani's writing is absolutely enchanting, her world is magical, and watching Hitomi grow and come to accept her fate (but know that it does not entirely define her) was captivating, and I cannot wait for the next book in this series.
Another of my favorite books. Don't let the cover quote by Jane Yolen fool you--this book is nothing like Harry Potter and shouldn't be compared as such. Faris, the young Duchess of Galazon, finds herself exiled to the boarding school of Greenlaw by her wicked uncle until she reaches her majority and can take her rightful place. But Greenlaw teaches magic. Except Faris doesn't believe in magic. And when things at Greenlaw suddenly go far, far south, Faris finds out that she might have to do something even more extraordinary than survive boarding school and oust her uncle: she might have to save the world.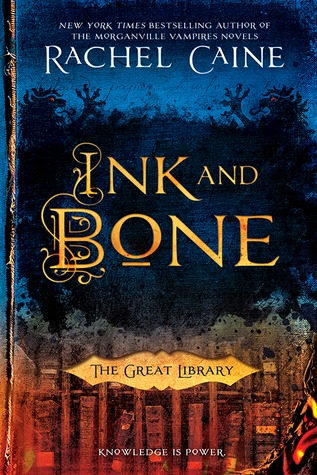 Do you like books? Do you like books about books? Does the destruction of the Library of Alexandria make you sick to your stomach? This is the book for you. In an alternative, steampunk universe where owning books is illegal to anyone but the Library and those who pay a heavy price to it, Jess Brightwell goes to Alexandria to apprentice at the Great Library and maybe help out his book-smuggling family along the way. Featuring an ensemble cast of hugely diverse characters and a breathtaking world, this is the stunning start to a series with great promise.
This is Snyder's first book and far and away her best. Yelena is condemned to death for a murder she committed, but finds herself spared the noose to instead become the food taster for the Commander of her country. Suddenly in the custody of the assassin Valek, who is to be her handler, Yelena tries to figure out how to escape while dealing with threats on her life, a deadly poison, and a slowly growing connection with Valek himself. This book is awesome, but a word of warning: leave the rest of Snyder's books on the shelf. They are terrible in comparison.
Bacigalupi writes books that take place after various apocalyptic crises. This one is set in the American Southwest in a water crisis; Las Vegas' aquifer has dried up, every drop of water in the Colorado is owned by someone, and Angel, our main character, is sent to Phoenix in order to find papers that will give his employer water rights beyond all imagining. Meanwhile, journalist Lucy has come to love Phoenix and will do anything to help it thrive, and Maria is a Texan refugee just trying to survive and eventually get even further away. As their stories grow and intertwine, a horrifying picture of what could happen when water begins to leave us emerges.
Princess Wilhelmina is a thief and a refugee. Years ago, her country was overtaken by the neighboring realm following the kidnapping of that realm's heir, and Wil has paid the price. Now, she and her fellow Ospreys steal to survive and dream of taking back their land. Wil even forges documents to help them do it...such as documents that give her access to the castle so she can steal the treasury. But a magical menace is growing ever closer, and Wil's own magic seems to be feeding it. And then there's the growing attraction between herself and the Black Knife, a vigilante who's helping the people the crown seems to ignore, but who may be a member of the crown himself...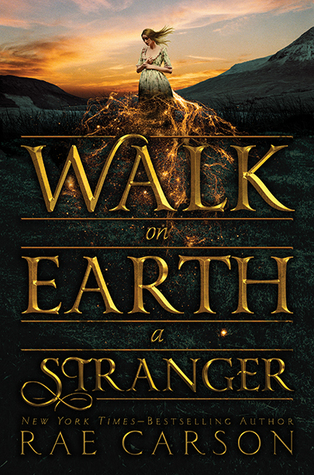 This is a stunning example of low fantasy. Instead of the strong magic and fantastic world that defined Carson's Girl of Fire and Thorns and its sequels, this book relies on a sense of place (America during the 1849 gold rush) and a wonderful heroine (Leah, who can sense gold) to move it along. Fleeing her evil uncle, who definitely killed her parents, Leah runs west to where she can make her fortune with her "witchy" ability. But being disguised as a boy has its own problems, and her uncle is in hot pursuit, ready to enslave Leah to his own greedy desires.
So, what can we see from these selections? Well, as per usual for me, they trend heavily fantasy and heavily young adult (I like the pacing more than "adult" books) though there are a few that don't fall into those categories. This has been a great year for YA fantasy in general--there are some really innovative series coming out by some stand-up authors. Trevor Noah of course is an outlier here, but his book was just too good and heartfelt to be excluded, and The Water Knife is its own brand of scary, well deserving of inclusion. And while I read a lot of romance this year, Because of Miss Bridgerton was definitely the most fun and charming, and When a Scot Ties the Knot was definitely the most different, making them both worthy of the list.
What were your favorite books that you read this year?